Skip to main content
It looks like you're using Internet Explorer 11 or older. This website works best with modern browsers such as the latest versions of Chrome, Firefox, Safari, and Edge. If you continue with this browser, you may see unexpected results.
Books in high demand
Recommended reading may be held in the High Demand collection. To see the list for your course, select the Course Code search on the Library Catalogue and type in your course code, e.g. psyc 105
E-books
Electronic books can be found by searching either the Library Catalogue or MultiSearch. They can be identified by the electronic book icon:
or
PsycBooks
Fulltext collection of books published by the American Psychological Association and others.
Finding books for psychology
Books are ordered on the shelves using the Library of Congress classification system. Search the Library Catalogue to find both print and online books.
Most psychology books are shelved in either the BF section on Level 11 of the Central Library or the RC-RJ section on Level 4 of the Central Library.
Call Numbers for Psychology
| | |
| --- | --- |
| 1-32 | General periodicals, collected works, dictionaries |
| 81-109 | History of psychology |
| 109 | Biography |
| 110-140 | General works |
| 150-171 | Mind and Body |
| 173-175 | Pathological psychology, abnormal psychology, psychoanalysis |
| 180-198 | Experimental psychology |
| 311-499 | Consciousness, cognition, perception, intuition, memory |
| 511-593 | Affection, Feeling, Emotion |
| 608-635 | Will, Volition, Choice |
| 636-637 | Applied psychology |
| 660-685 | Comparative psychology |
| 698 | Personality |
| 699-711 | Genetic psychology |
| 712-724 | Developmental psychology |
| 795-839 | Temperament, character |
| 1101-1139 | Child development |
| QL | EPS Library |
| 750-799 | Animal behaviour |
| QP | EPS Library |
| 351-495 | Neurophysiology & neuropsychology |
| 321-429 | Neurosciences. biological psychiatry, neurology |
| 435-571 | Psychiatry |
| 554-569 | Personality disorders, behaviour problems including drug abuse, child abuse etc. |
| 569-571 | Developmental disabilities. |
| 952-1245 | Special situations and conditions e.g. geriatrics. |
| 1-91 | Genetic aspects. Therapeutics. Infant and neonatal morbidity |
| 101-103 | Child health |
| 125-145 | Physiology of children and adolescents |
| 206-235 | Child nutrition |
| 242-247 | Hospital care, pediatric nursing |
| 250-325 | Premature infants, newborn infants |
| 370-550 | Diseases of children and adolescents |
| 499-507 | Child psychiatry |
Contact me for help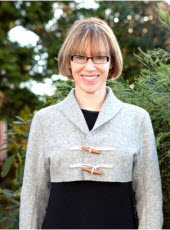 Margaret Paterson