Skip to Main Content
It looks like you're using Internet Explorer 11 or older. This website works best with modern browsers such as the latest versions of Chrome, Firefox, Safari, and Edge. If you continue with this browser, you may see unexpected results.
Do you want to learn to write, cite and stay current?
EndNote is a very good software to manage your references. The University of Canterbury Library wants to help and support students and staff with the use of EndNote by offering both courses and individual help. For help, contact your subject librarian or book an EndNote tutorial here.
Do you want to keep yourself up to date with the literature in your subject? The University of Canterbury Library offers current awareness tutorials? You are welcome to book our Keeping Current - Using Alerts and RSS Feeds and Social Bookmarking Tools workshop.
Subject Librarian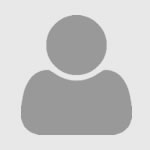 Saharu Shoji