Skip to Main Content
It looks like you're using Internet Explorer 11 or older. This website works best with modern browsers such as the latest versions of Chrome, Firefox, Safari, and Edge. If you continue with this browser, you may see unexpected results.
Newspapers
This is a selection Japanese newspapers online: latest edition
PressReader provides access to newspapers from around the world in full-colour, full-page format of the day they are published.
Searchable newspaper archive
Factiva contains the full text of thousands of newspapers from around the world. Search for keywords in the headlines or in the full text.
Use the Region subdivision to search for newspapers from a certain country eg Japan, South Korea
Use the Language subdivision to search for Japanese language newspapers articles in this database. Also you can type keywords in Japanese.
Subject Librarian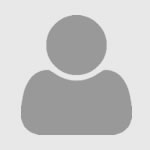 Saharu Shoji