Skip to Main Content
It looks like you're using Internet Explorer 11 or older. This website works best with modern browsers such as the latest versions of Chrome, Firefox, Safari, and Edge. If you continue with this browser, you may see unexpected results.
Key Cataglogues
You can find Japanese Language material by entering your search words in Japanese (e.g. Nihongo kyoiku nenkan).
Alternatively, you can choose Advanced search to limit your results in Japanese Language.
Books which are highly recommended for particular courses are held on High Demand. To see the list for your course, type the course code into the Course code search in the Library Catalogue, eg JAPA 215
Guide to Call Numbers
Library of Congress Classifications for Japanese
Japanese books are shelved in the PL section on Level 4 of the Central Library. Please see also the DS section on Level 8 for Japanese history books. We use the Library of Congress classification system for arrangement. Every item in the Library has a unique call number which can be found by using the Library Catalogue.
| | |
| --- | --- |
| 500 | PL 500 contains books written in Japanese for all classifications, e.g. 500 B for Japanese philosophy, 500 DS for Japanese history and 500 ND for Japanese painting |
| 501 - 699 | Japanese language |
| 525.5 | History of the language |
| 532.5 | Grammar |
| 677.5 | Japanese-English character dictionaries |
| 679 | English-Japanese dictionaries |
| 700 - 889 | Japanese literature |
| Authors arranged | A - Z in the following periods |
| 793 - 795 | Early Edo 1600 - 1788 |
| 793.4 | Chikamatsu |
| 821 - 843 | Showa period 1926 - 1945 |
| 839.A7 | Tanizaki |
| 885 - 889 | Local literature |
| 801 - 899 | History and criticism |
Subject Librarian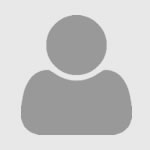 Saharu Shoji