Skip to main content
It looks like you're using Internet Explorer 11 or older. This website works best with modern browsers such as the latest versions of Chrome, Firefox, Safari, and Edge. If you continue with this browser, you may see unexpected results.
What are journals?
Journals are regular publications containing articles about research in a particular scientific field. The articles have been reviewed by other scientists to ensure there are no obvious mistakes in the methodology or reasoning. You might hear them called:
peer-reviewed journals
refereed journals
research journals
scientific journals
scholarly journals
What are databases?
A database is a website (or occasionally a CD-ROM) where you can search for:
journal articles
conference papers
reports
books
patents
standards
Note that different databases cover:
different formats
different subject areas
different journals and other sources
They may contain:
the title, author, source etc of the articles;
abstracts (i.e. summaries) for the articles; and/or
the full-text, or a link to the full-text, of the articles.
Where can I browse journals?
Online - You can access many Engineering electronic journals online - if you're off-campus just log in with your IT username and password.
On display - When we get print copies of Engineering journal issues received in the last two weeks are displayed by the casual seating area on level 1.
On the shelves - After the first two weeks, we move journals to the main shelves, just like books. At first, issues are kept in boxes, then bound together into volumes.
In storage - Some older journals are stored in another building. You can request these through the library catalogue.
By interloan - If the library doesn't own a journal, you can still request any article by interloan and we'll ask other libraries to send us a copy for you.
How can I search for journal articles?
If you know the journal title: first try a "journal title" search in the Library catalogue. You may get more than one result, depending on whether we have the print version, the online version, or both. Check what years/volumes we have:
Print: see the details in red under "Library holds".
Electronic: see the dates in the links under "Web access".
If you know the journal title abbreviation: in the Library catalogue, search on "Journal title keywords" by typing an asterisk directly after each part of the abbreviation, e.g. Int* J* Biom*.
If you want to find articles on a specific topic, or by a specific author: you can search in one or more of the specialist databases we subscribe to.
Mechanical Engineering specialist databases
Liaison Librarian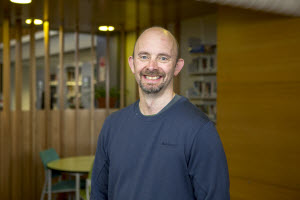 Dave Lane