Skip to main content
It looks like you're using Internet Explorer 11 or older. This website works best with modern browsers such as the latest versions of Chrome, Firefox, Safari, and Edge. If you continue with this browser, you may see unexpected results.
Patent Searching Databases

Several databases are available for searching for patent information.
Not all patents full text can be accessed freely. Some Patent material cannot be easily printed. If you are having difficulty access the full text patent information please contact Dave, John or Alison.
What are Patents?
A patent is a document, issued by a government office, which describes the invention and creates a legal situation in which the patented invention can normally only be exploited (made, used, sold, imported) by, or with the authorization of, the patentee.
The protection of inventions is limited in time (generally 20 years from the filing date of the application for the grant of a patent).
Patent Organisations
European Patent Office
Europe network of patent databases. Use esp@cenet to search for patent information.
Intellectual Property Office of New Zealand
This site provides access to the NZ Trade Mark database and an Information Library of documents maintained by the Intellectual Property Office of New Zealand.
IP Australia
IP Australia grants patents, trade marks and designs, within Australia.
UK Patent Office
The UK Patent Office provides links to patent, trade mark, design and copyright process and policy.
US Patents
Gives full text and images of US Patents from 1975.
World Intellectual Property Organization
WIPO is responsible for the promotion of the protection of intellectual property throughout the world through cooperation among States, and for the administration of various multilateral treaties dealing with the legal and administrative aspects of intellectual property.
Liaison Librarian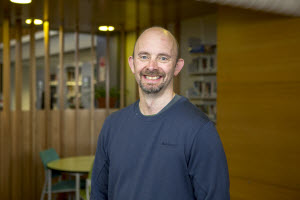 Dave Lane