Skip to main content
It looks like you're using Internet Explorer 11 or older. This website works best with modern browsers such as the latest versions of Chrome, Firefox, Safari, and Edge. If you continue with this browser, you may see unexpected results.
Useful databases for Journal papers
Our best database for engineering management journal papers is Compendex/Engineering village 2, at least for the technology perspective. If your interest is in human behaviour (e.g. teams, human error, organisational behaviour) then also use the psychology databases like PsycINFO.
The business and project management perspective is fairly well represented in Engineering village 2 - usually sufficiently well for undergradaute use. However there are gaps, so if you are doing postgraduate studies in this area then you might need to broaden your search to the Management databases. You can also look at Emerald journals and ScienceDirect but be aware that they only report on their own Emerald and Elsevier journals respectively. Dr Dirk Pons
New Books at the EPS Library
Liaison Librarian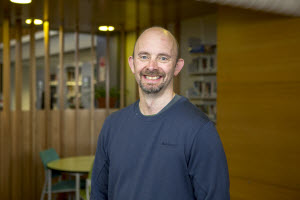 Dave Lane