Skip to main content
It looks like you're using Internet Explorer 11 or older. This website works best with modern browsers such as the latest versions of Chrome, Firefox, Safari, and Edge. If you continue with this browser, you may see unexpected results.
Key Databases
arXiv.org

An e-print service in the fields of physics, mathematics, non-linear science, computer science, and quantitative biology

IEEEXplore

Provides full-text access to IEEE transactions, IEEE and IET journals, magazines, and conference proceedings published since 1988, and all current IEEE standards.
MathSciNet Mathematics, computer science, statistics and econometrics.
Quickstart Guide
MathSciNet YouTube channel

zbMATH Open

Formerly Zentralblatt MATH. "The world's most comprehensive and longest-running abstracting and reviewing service in pure and applied mathematics. It is edited by the European Mathematical Society (EMS), the Heidelberg Academy of Sciences and Humanities, and FIZ Karlsruhe." Coverage complete from 1868 to the present.

Scopus

Description of this database.
MultiSearch
Search across a range of Library resources, including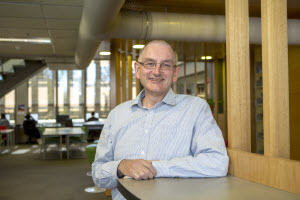 John Arnold