Skip to Main Content
It looks like you're using Internet Explorer 11 or older. This website works best with modern browsers such as the latest versions of Chrome, Firefox, Safari, and Edge. If you continue with this browser, you may see unexpected results.
Recommended databases
These databases are recommended when you are looking for journal articles for Forestry:
Key International Forestry Journals
New books
Global Forest Products

by

Call Number: Central Library HD9750.5 .G57 2013

ISBN: 9781439879276

Publication Date: 2013-12-04

The Forest Unseen: A Year's Watch in Nature

by

Call Number: QH105 .T2 .H37 2012

ISBN: 9780670023370

Publication Date: 2012-03-15

Winner of loads of prizes, including the Best Book Award from the National Academies 2013. For one year biologist David Haskell studied a single square metre of forest to reveal a hidden world.

Introduction to Forestry and Natural Resources

by

Call Number: SD373 .G74 2013

ISBN: 9780123869012

Publication Date: 2013-02-07

Introduction to Forestry and Natural Resources presents a broad overview of the profession of forestry. The book details several key fields within forestry, including forest health, economics, policy, utilization, and forestry careers. Chapters deal specifically with forest products and harvesting, recreation, wildlife habitats, tree anatomy and physiology, and ethics.
Liaison Librarian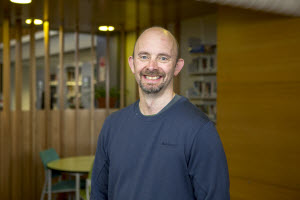 Dave Lane