Skip to Main Content
It looks like you're using Internet Explorer 11 or older. This website works best with modern browsers such as the latest versions of Chrome, Firefox, Safari, and Edge. If you continue with this browser, you may see unexpected results.
Welcome to the Psychology Subject Guide
NOTE: In-person appointments are not currently available. However, I can meet with you via Zoom.
Assistance offered
Help with literature searching (either quick or comprehensive searches)
Preliminary scoping search
Running an initial search in PsycINFO, Medline, or other databases as appropriate
Searching MultiSearch if just a few items are required
Finding reviews on your topic
Conducting a literature search
Recommending relevant databases
Developing search strategies for each database
Using appropriate search filters, if required
Saving search strategies
Helping with management of references
Documenting your searches
Locating full text
Referencing (including use of EndNote)
Subject Librarian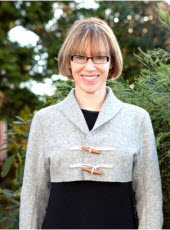 Margaret Paterson