Skip to Main Content
It looks like you're using Internet Explorer 11 or older. This website works best with modern browsers such as the latest versions of Chrome, Firefox, Safari, and Edge. If you continue with this browser, you may see unexpected results.
Key databases
EMBASE Classic + EMBASE (1974 to present)

This link opens in a new window

Embase is a biomedical and pharmaceutical database covering the following fields: drug research, pharmacology, pharmaceutics, toxicology, clinical and experimental human medicine, health policy and management, public health, occupational health, environmental health, drug dependence and abuse, psychiatry, forensic medicine, and biomedical engineering/instrumentation.

SAGE Research Methods Core

This link opens in a new window
Anatomy TV
The Library has a number of Anatomy.tv. modules: Audiology, Speech Language Pathology, 3D Atlas - Head and Neck.
This excellent resource enables you to examine the anatomy of the speech, hearing and swallowing organs in 3D.
Welcome to the Speech and Hearing Disorders Library Guide
Assistance offered
Help with literature searching (either quick or comprehensive searches)
Preliminary scoping search
Running an initial search in Medline, CINAHL, or PsycInfo as appropriate
Searching MultiSearch if just a few items are required
Finding systematic reviews on your topic

Conducting a literature search
Recommending relevant databases
Developing search strategies for each database
Using appropriate search filters, if required
Saving search strategies
Helping with management of your references

Documenting your searches
Locating full text

Referencing (including use of EndNote)
New books in the UC Library
Neuroanatomy for Speech-Language Pathology and Audiology

by

Call Number: RC 423 .R68 2020

ISBN: 9781284151060

Publication Date: 2020

Introduction to Audiology

by

Call Number: RF290 .M379 2019

ISBN: 9780134695044

Publication Date: 2018

Fundamentals of Audiology for the Speech-Language Pathologist

by

Call Number: RF290 .W45 2019

ISBN: 9781284105988

Publication Date: 2019
Subject Librarian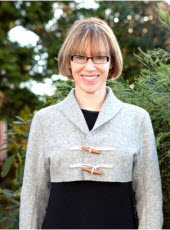 Margaret Paterson