Skip to Main Content
It looks like you're using Internet Explorer 11 or older. This website works best with modern browsers such as the latest versions of Chrome, Firefox, Safari, and Edge. If you continue with this browser, you may see unexpected results.
MultiSearch
Search across a range of Library resources, including:
Quick Links
Take advantage of the large range of Japanese resources and services we deliver. Your Librarian works with your lecturers to ensure these resources are available to you on campus, at home or at work - any day-anytime.
Subject Librarian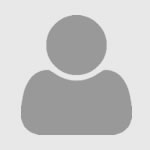 Saharu Shoji