Skip to main content
It looks like you're using Internet Explorer 11 or older. This website works best with modern browsers such as the latest versions of Chrome, Firefox, Safari, and Edge. If you continue with this browser, you may see unexpected results.
EndNote Files
Download Links
You will be asked for your UC login.
To install EndNote 20, double click on the EndNote20.exe file downloaded from the above link; this will create two new files, EN20Inst.msi and License.dat. Double click on EN20Inst.msi to start the install. The license.dat file must be present in the same folder.
Your library format will change – see our Installation Notes.
CWYW tool bar missing from Word
For the CWYW Tool bar to appear in Word
Open Word - click on the Word menu and select About Word.
Check you have at least version 15.25.
If not click on the Help menu and select Check for Updates.
Follow the steps to update Word.
Use the Customizer in EndNote to add the Toolbar
Close Word

Open EndNote
Click on the EndNote X8 menu and select Customizer
Tick the Cite While You Write tick box
Click on the Next button

* Please note if the Cite While You Write tick box is already selected please untick the box and click Next. Then follow steps again to reestablish the CWYW toolbar in Word.
MacOS Catalina
If you have upgraded to Catalina and your EndNote software is no longer working, you will need to reinstall EndNote from here.

Student Workrooms
EndNote X9 is available on the workroom Macintosh machines from the Software Centre.
Your own MAC
See the EndNote vendor's site for up to date details on compatibilities
Download the EndNote X9 for MAC software
If you have, or are moving to macOS Catalina, see this note - you need X9.3.1.
Check that the EndNote CWYW Toolbar has installed in Word. If not follow the instructions in the left hand box.
Install the three database export files to enable EndNote to work with Chrome, Firefox and Safari (see below).
Make your MAC faster with File Associations and EndNote
If the three main types of database export files are associated with EndNote it will enable EndNote to seamlessly work with Chrome, Firefox and Safari.
Download the three sample File Types from the Sample EndNote Filter Files box on the right of this guide.
Open the Finder and the location of the downloaded Endnote files. Select a .ris (Default EndNote) file or an .enw (Google Scholar) file.
Select the Get Info from the File Menu.
In the Open with section click the applications selection bar.
Select EndNote from the Applications Folder

Make sure the Always Open With is selected.

Click on Add.

Click on the

Change All...

button
Contact me for help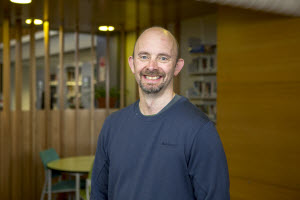 Dave Lane
Sample EndNote Filter Files